VinylPlus® Med Accelerates Sustainability in Healthcare
VinylPlus® has launched a new collaborative project called VinylPlus® Med. Aimed at accelerating sustainability in healthcare across Europe through the recycling of discarded single-use PVC medical devices, the project brings together hospitals, waste managers, recyclers and the PVC industry.
COVID-19 has highlighted the crucial role played by single-use plastic medical devices in the prevention and control of infection in hospitals. The surge in the need of such disposable items has shed  light on the challenges of properly managing and discarding them after use. Properly sorting and recycling the non-infectious plastic waste can both significantly reduce the environmental impact of hospitals and their operational cost.
We're happy to announce that GZA Ziekenhuizen Campus Sint-Augustinus in Antwerp has become the 17th hospital to join the VinylPlus® Med recycling scheme for PVC medical devices. GZA Ziekenhuizen Campus Sint-Augustinus is a leading hospital located in Wilrijk, a...
read more
VinylPlus helps hospitals sort their PVC medical waste stream
PVC is the most common plastic used in life-saving disposable medical devices including oxygen and anaesthetic masks, tubing, IV and dialysis bags. Many of these devices, used once with no contact with patients or in contact for a short period of time on non-infectious patients, can be recycled.
Building on the success of the VinylPlus-funded RecoMed recycling scheme, VinylPlus® Med developed a recycling scheme for single-use PVC medical devices in Belgium to help hospitals sort their PVC medical waste stream. The scheme, launched in February 2022, focuses on clean and REACH-compliant PVC waste that can be recycled into a wide range of value products marketed across Europe.
The project partners with Raff Plastics as the recycler and Renewi as the waste management company. VinylPlus® Med counts 12 hospitals as of February 2023, all located within a radius of 200 km, to minimise transport distances and thus mitigate carbon footprint.
From disposable medical devices to durable hospital wall covering
The high quality, colorless medical PVC waste collected at VinylPlus® Med hospitals can be turned into a wide range of useful products used in the healthcare sector. An example is vinyl wall covering, which can incorporate regrind PVC obtained through an environmentally benign process. Vinyl wall covering is hygienic, dimensionally stable and resistant to chemicals. Due to its durability and shock-absorbent properties, vinyl is ideal for walls which have to be protected from collisions with beds and other types of hospital equipment. Vinyl also helps to create a holistic architectural design expression.
Scanner ensures only REACH-compliant waste is recycled
It is crucial for the success of VinylPlus® Med that only REACH-compliant, DEHP-free PVC is recycled. To meet this objective, a cost-efficient portable near-infrared (NIR) scanner has been developed. By use of artificial intelligence, the scanner can detect the presence of PVC and DEHP in the waste stream. This scanner can be used on PVC waste streams from other sectors, thus facilitating an easy sorting of flexible PVC.
A growing network
More and more hospitals are joining the VinylPlus Med scheme. Discover which in the map below.
Raff Plastics, being ISO 9001 and EucertPlast certified, has pioneered high-quality recycling of PVC in Belgium since 1981 and produces 50000 tonnes of plastic recyclate each year.
Discover why Raff Plastics became a VinylPlus® Med partner in the interview with Co-Owner and Manager Carolina Van der Perre.
As a pure-play recycling company, Renewi's focus is exclusively on extracting value from waste (or end-of-life materials) rather than incineration or landfill. This approach meets both societal and legal trends and provides the most efficient solution for recycling end-of-life materials. By playing the recycling card, Renewi avoids the emission of more than 3 million tons of CO2 and contributes to reducing the scarcity of raw materials. Renewi employs more than 6,500 people and is recognized as market leader in the Benelux. The vision is to be the leading waste-to-product company in the world's most advanced circular economies.
Discover why Renewi decided to become a VinylPlus® Med partner in the interview with Sales and Marketing Director Dries de Pauw.
Hospitals in the VinylPlusMed recycling scheme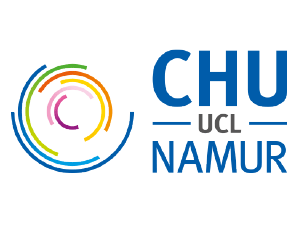 Adult day care centers helping us
CHU St Pierre announced that the hospital could collect 150 kg PVC in 3 months and that VinylPlus Med will be applied in all departments by end-2023.
Le recyclage des déchets hospitaliers en PVC prend son envol en Belgique: "Notre hôpital est, comme bien d'autres, un gros pollueur"
Le PVC est le plastique le plus largement utilisé dans les dispositifs médicaux jetables : masques, tubulures… Le projet VinylPlus Med, qui vise à trier les applications médicales en PVC pour les recycler, vient d'être lancé chez nous. Objectif : 1 000 tonnes par an !
Bronze in Circularity category: VinylPlus for its 'collection and recycling process targeting non-infectious PVC medical consumables'

VinylPlus Med nominated in top 3 of the Circular Economy/Large Companies category
VinylPlus Med, un projet commun de recyclage des déchets médicaux en équipement hospitalier.
Trois structures unissent leurs forces pour accroître la durabilité dans le secteur des soins de santé en Belgique. A terme, le projet collaboratif VinylPlus Med devrait permettre d'éviter l'émission de 2.000 tonnes de CO2 par an grâce au recyclage des déchets médicaux.
More than 10 years of medical PVC recycling
Already today, PVC medical devices are recycled in eight countries around the world. It started in Australia in 2009 and has spread to over 200 hospitals and health clinics in New Zealand, UK, South Africa, Canada, Guatemala, Colombia and Thailand. The clean, high-grade recyclate is turned into useful products. In South Africa, IV bags become school shoes that enable education for impoverished children. In Australia, the recyclate is used for industrial and garden hoses and ergonomic mats that improve the work environment. Read more about medical PVC recycling on at PVCMed Alliance.