Allez allez with PVC!
Cycling is fun, cycling is healthy, cycling is climate-friendly, cycling is for pros, amateurs, children and adults. Bicycles get commuters from home to work and back again. Cargo bikes haul goods and kids around Europe's towns and cities without polluting the air. Expensive road bikes are ridden fast and hard by both the peloton and aspiring riders. Mountain and gravel bikes make mud and unpaved tracks a fun playground.
PVC or vinyl plays an essential role in cycling. Not only are several major teams sponsored by companies in the European value chain. The plastic is used for many parts that make up a bicycle and the products that can be seen on TV. Learn more below.
Your bicycle contains many parts. As one of the most used materials in the world, PVC or vinyl also makes the wheels on your bike turn. In addition, the plastic used for many of the products surrounding small and large cycling events all around the world. Discover some of the many PVC applications:
Inflatable arches
You've probably seen the colourful inflatable arches over the finish line on TV. PVC or vinyl can withstand the high pressure and is so durable that the arches can be used again and again. It's also possible to print directly on the PVC.
Saddles
Whether you're a pro in the peloton all day or a commuter riding through rain and shine, the bike saddle must be comfortable. PVC or vinyl is widely used for saddles. Due to the plastic's durability, the saddle can endure daily use and the elements, year after year.
Event tents
Weather is always a challenge for cyclists. When the peloton competes on the pavés of Flanders in the Spring Classics, rain is a trusty companion. In the Grand Tours of Europe and Tour Down Under, where temperatures can reach 40 degrees C, the sun is scorching the riders. For the team, reusable PVC covered tents offer protection from rain and heat.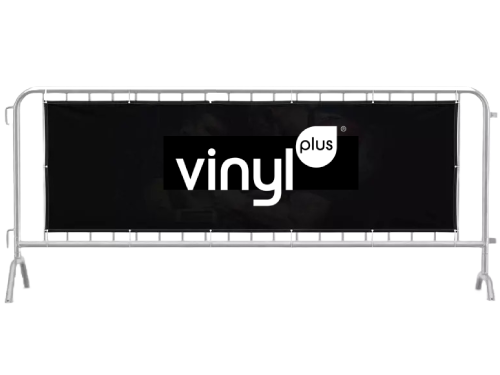 Barrier banners
Some of cycling's most iconic photos show riders ascending famous European mountain passes. On the actual road are people cheering wildly. When crowds are piling up to watch the sprinters at the finish line, it is necessary to keep the road clear. Here, crowd control barriers offer a safe solution, with PVC advertising banners helping sponsors to get their message across.
Handlebar grips
Bike handlebar grips must be safe, comfortable and able to withstand years of use outdoors. Flexible PVC is a key material for handlebar grips. Due to the plastic's versatility, any imaginable colour and shape can be created.
Rim tape
Punctures are a constant nuisance for bicyclists. To minimise the risk of getting a flat, PVC rim tape runs around your bike's wheel to cover the wheel's spoke holes. The tape protects the inner tube from punctures.
Brake and gear cables
Without brakes, your bike would not be safe to drive in town, on the road or in the forest. Without gears, riding would be less fun. PVC is the most used plastic for cables in general. Cycling also makes use of the material's flexibility and long-life for brake and gear cables.
Brake levers
Brake levers are needed on bikes without foot brakes. The housing and lever are often made from PVC, a long-lasting plastic that ensures reliability for many years of daily use.
Bike bags
Whether they're carrying a school bag, groceries, work computer or survival gear for trailblazing, the bikes on your bag should offer protection from rain and snow. PVC bicycle bags are water-proof and very durable. Some of the most well known brands even use upcycled tarps from trucks for bags. After spending years on Europe's highways, they get a second life on the bike lane.
Crowd control barriers
Keeping a safe distance between spectators and riders is key. PVC crowd control barriers are seen at many big and small cycling events. They are often made from recycled PVC and can withstand to be used again and again.
Bike locks
Theft is a common issue for bike owners. While it's not a 100% guarantee against theft, choosing a quality lock can make it hard for the thief. The world's toughest locks have a core of reinforced steel with a protective PVC jacket.
Cycling for a climate neutral Europe
It is well known that cycling is often the fastest mode of transport in urban areas. In the Netherlands and Denmark in particular, cycling is a common form of transport. Riding a bike instead of driving a car is also climate-friendly, healthy and can help reduce congestion and pollution. That is why the European Commission has cycling as a key element in its Urban Mobility Framework, which is part of the Green Deal that aims for a climate neutral Europe in 2050.
See you on the road!
Build your own electric PVC bike
Looking for an electric bike? Build your own electric bike from upcycled PVC pipes. Watch the video for instructions. A fun project for the summer!