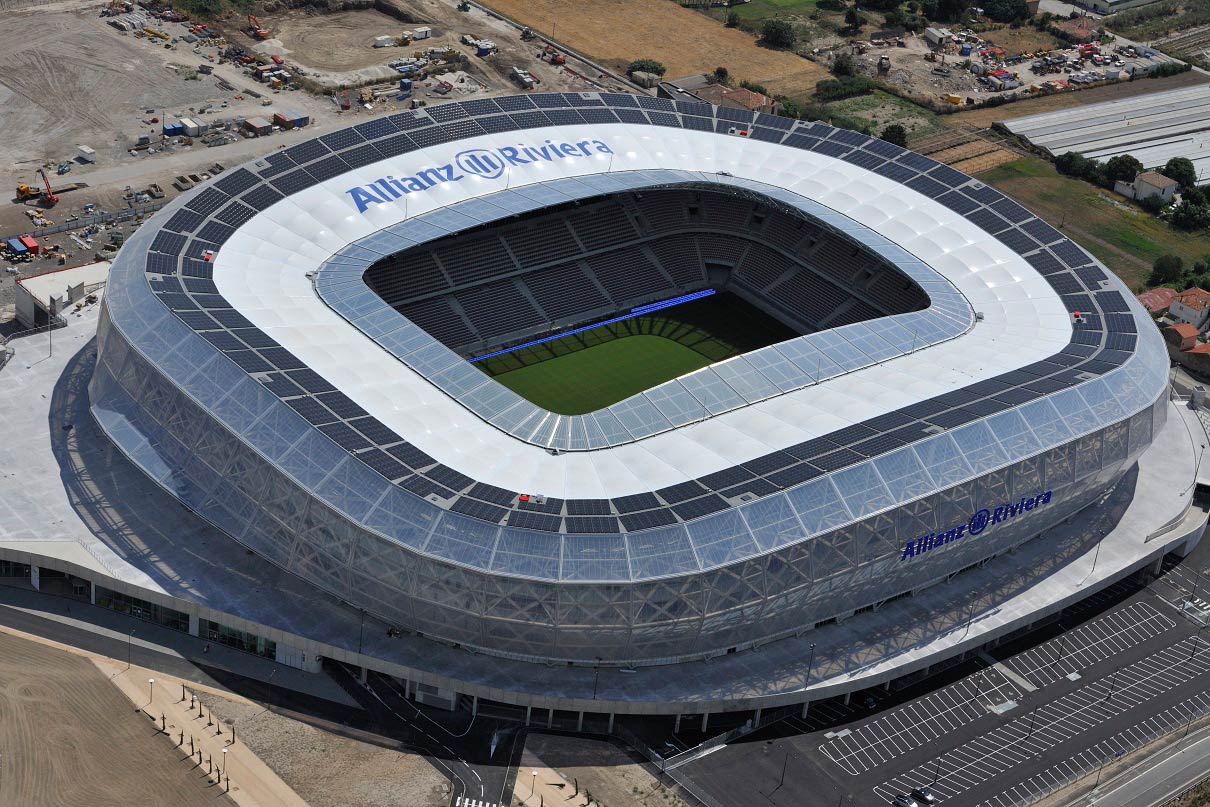 Allianz Riviera – Nice, France
PVC is essential to Allianz Riviera's roofing: PVC tensile fabric covers the wooden frame, and PVC profiles keep photovoltaic panels on the roof in place. The architects explained that extenstive use of PVC enabled state-of-the-art design with environmental stewardship. The transparent PVC tensile fabric membrane for the façade, which lets daylight pass through, makes the building appear open and inviting, and PVC was chosen for the roof for its acoustic qualities. PVC was also chosen as it is long-lasting and recyclable, meaning that it contributed to the stadium being a positive energy building, and one of the first to bear the EnergyPlus label.
GHELAMCO Arena – Gent, Belgium
Architects chose 1.5mm thick PVC membrane for the 13,000 m2 roof that covers the Ghelamco Arena. The roof has a positive influence on the climate inside the arena, as it allows daylight to filter through while reflecting sunlight. The PVC membrane is also future-proof: it allows for a future installation of photovoltaic panels, and because of the high reflection of the membrane, the PVC will add 4% to the power output of the panels.
Volksparkstadion – Hamburg, Germany
Volksparkstadion has a capacity of 51,000 – 57,000 for international matches, concerts and other sporting events. It was rebuilt in 2000, featuring a light, cable-suspended 35,000 m2 PVC membrane roof. Held up by huge pylons, it covers the entire seating and standing area.