Low carbon today, zero-carbon tomorrow
Climate-friendly materials are needed to build a resilient Europe, from renewable energy systems to top-class medical facilities. In contrast to many other materials, vinyl is primarily made from salt. Salt is a virtually inexhaustible resource that naturally makes vinyl a low carbon material. The remaining raw material is ethylene derived from oil or gas. The high salt content and long durability means that PVC products in many instances have a lower environmental footprint than alternative non-plastic materials.
PVC and additives for a climate-neutral future
Thanks to innovation and investments, bio-attributed and bio-circular PVC resin and non-fossil additives and compounds are available on the market and are already being used in climate-friendly products. A recent example is Sweden's first fossil-free pre-school in Gothenburg, where the piping system is made of bio-attributed PVC that gives a CO2 saving of 90% compared to conventional PVC.
The European PVC industry is committed to advancing towards carbon neutrality, which is one of the targets in the new 2030 VinylPlus Commitment.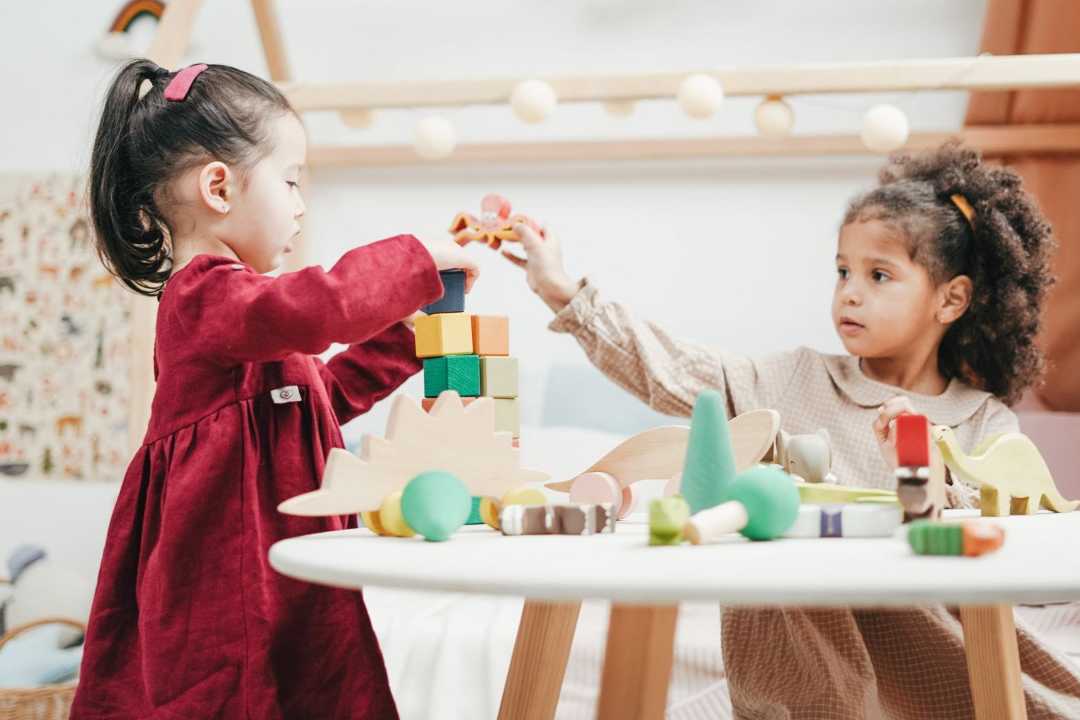 Two decades of sustainable development – and the journey goes on
Sustainable development, climate action and circular economy are common phrases today. But for the European PVC industry, these concepts are far from new. In 2000, the whole industry value chain, from raw material and additive producers over converters to recyclers, joined forces in the VinylPlus® Commitment, committed towards sustainable development. Achievements so far include recycling of over 6.5 million tonnes of PVC that has saved the climate for 13m tonnes CO2, phasing out unwanted substances, reducing energy consumption, engaging with stakeholders and raising awareness at global level.
In 2021 the roadmap for 2030 was presented. The VinylPlus 2030 Commitment has been developed bottom-up through industry workshops and with an open process of stakeholder consultation. Through three 'pathways' and 12 'action areas', the 2030 Commitment aims to contribute to the United Nations 2030 Agenda for Sustainable Development, with a particular focus on sustainable consumption and production, climate change and partnerships.
It also seeks to align with the most relevant EU policies, such as the Circular Economy Action Plan and the EU Chemicals Strategy for Sustainability under the European Green Deal. In line with VinylPlus' active participation in the European Commission's Circular Plastics Alliance (CPA), the new commitment also embraces the CPA's targets on the use of recycled plastics in new products. VinylPlus 2030 covers the EU-27 plus Norway, Switzerland and the UK.
A recyclable and recycled material
Recyclable materials are needed to build a resilient Europe. Not only is PVC (or vinyl) primarily used in very long lasting building products with a service life of 100 years or more; it is one of the most recyclable materials that exists on our planet. PVC can be recycled 8 to 10 times without degradation of functional properties.
PVC is not only recyclable; it is increasingly being recycled. Since 2000, more than 7.3 million tonnes of PVC have been recycled into new products through the VinylPlus programme. VinylPlus has committed  to recycle at least 900.000 tonnes/year by 2025 as part of the EU Commission's Circular Plastics Alliance. In 2030, at least 1,000,000 tonnes PVC/year must be recycled into new products.
Using recycled PVC helps meet resource-efficiency targets and allows the preservation of natural resources. It has been calculated that CO2 savings of up to 92% are achieved when PVC is recycled: recycled PVC's primary energy demand is typically between 45% to 90% lower than virgin PVC production.
Furthermore, according to a conservative estimation, for each kg of PVC recycled, 2 kg of CO2 are saved. On this basis, CO2 savings from PVC recycling in Europe is now at around 1.6 million tonnes of CO2 saved per year. Since 2000, more than 14.5 million tonnes have been saved!